The INEREX Application Guide to Inert Gas Fire Suppression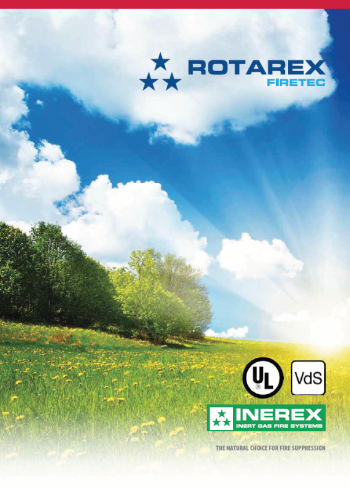 For certain highly-sensitive environments, assets and electronics, inert gas fire suppression can offer protection that's far superior to systems that rely on water or manmade chemicals. In this exclusive application guide, you'll learn:
What inert gas is, and how it's used as an all-natural fire suppression agent
5 places where inert gas fire suppression systems can make a critical difference
Why UL-certified components are key to effective inert gas fire suppression systems
Plus, you'll learn how the INEREX® line of UL-certified inert gas fire system components from Rotarex Firetec can help you harness nature itself to fight fires in a way that's fast, effective, safer to humans and completely neutral to the environment.
Download the INEREX Application Guide
*Rotarex guarantees the privacy of your personal information. It will not be shared with any third party. Upon submission you agree that Rotarex can contact you by email to fulfill your request and provide relevant information.