Complete Vehicle Fire Suppression Systems
Choose your solution designed
to protect your vehicle engine
R107 Dry Chemical Fire Suppression Agent
The FireDETEC® R107 Dry Chemical System is a comprehensive fire protection solution that uses a fluorine free powder as an extinguishing agent. It is certified according to UNECE R107 standard and protects engine compartments for passenger transportation vehicles of category M2 or M3, such as coaches buses including Class 1 (for standing passengers), Class 2 (urban buses) and Class 3 (for seated passengers).
Learn more
High Pressure Water Mist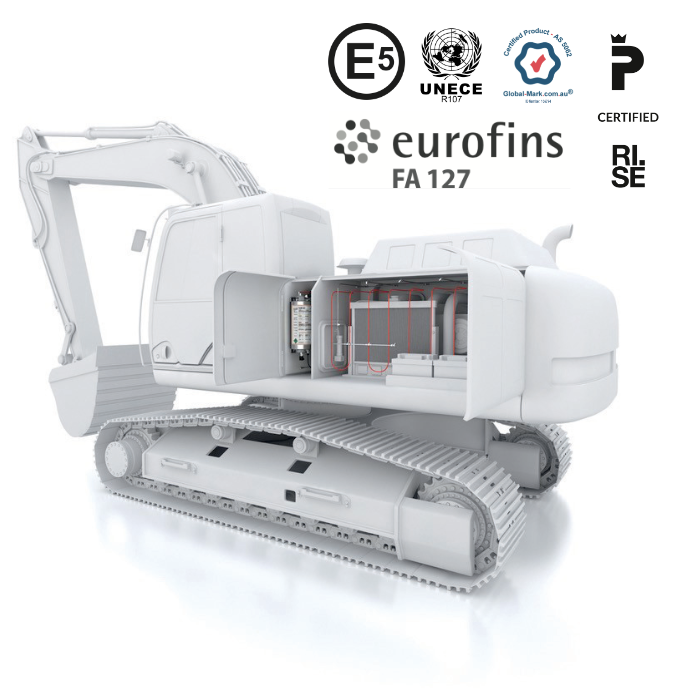 COMPACT LINE® is a proven and effective fire suppression system suited for any kind of application.
It detects and suppresses the fire within seconds, preventing major damage to the engine and its surroundings.
This system is the smallest UNECE-R107 certified water-mist fire suppression system on the market.
Learn more
Connect with an Expert
Custom solutions • Technical advice • References