INEREX®: A COMPLETE UL, FM & VdS APPROVED INERT GAS FIRE SUPPRESSION SYSTEM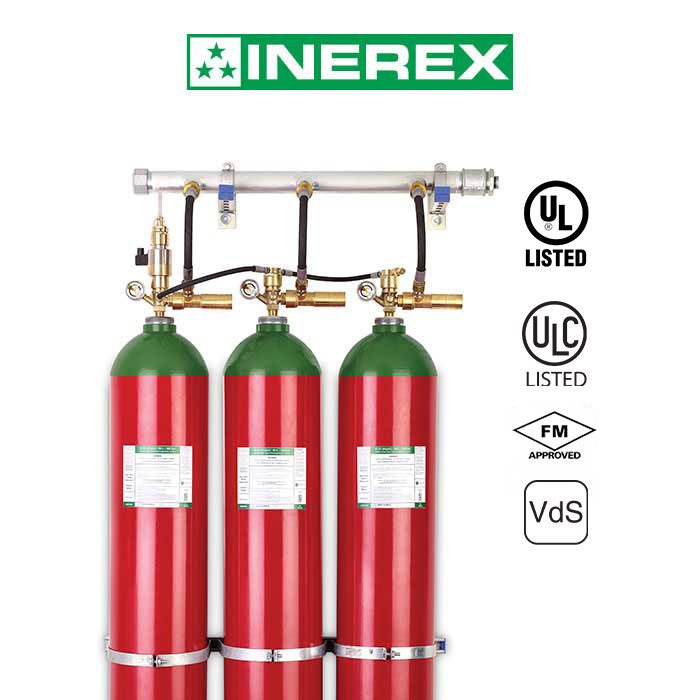 A COMPLETE SOLUTIONAll the components you need to configure a complete UL, FM & VdS Inert Gas total flooding fire suppression system
UL, FM & VdS APPROVEDProduct performance and production site tested and certified by UL, FM and VDS.
SAVES TIME AND EFFORTEfficient design that makes installation and maintenance easy.
A COMPLETE RANGECylinder sizes 80L & 140L.
Both 200 bar and 300 bar.
All gas types : IG-01, IG-100, IG-55, IG-541.
Most reliable pressure regulator, from 300 bar down to 60 bar, generating significant savings.